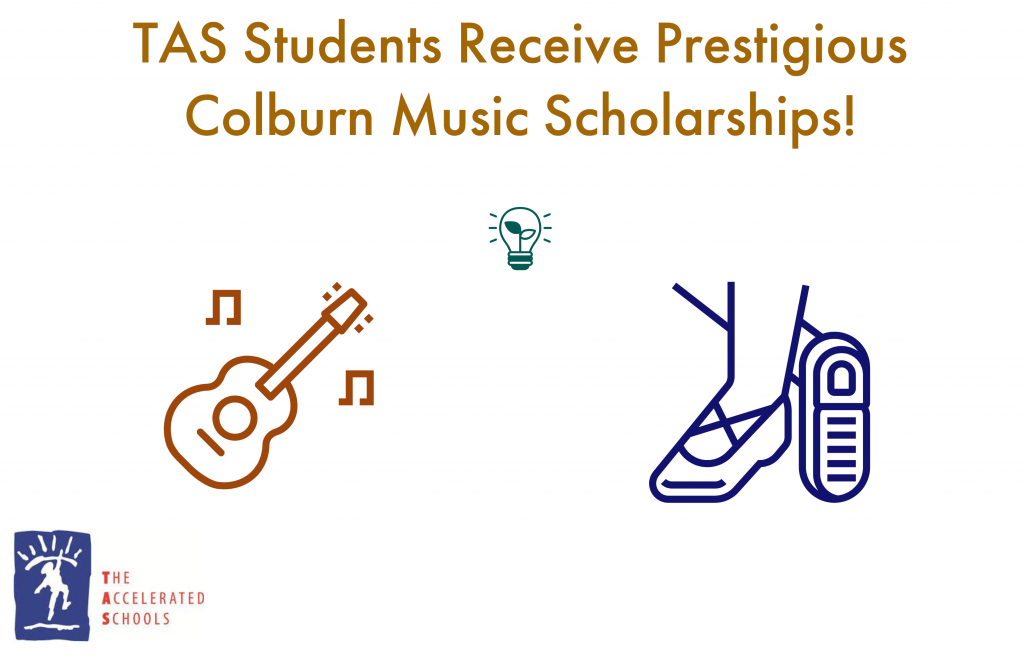 Every year, TAS nominates several students to attend Summer Encounter, a dynamic summer experience at the Colburn School which helps kids foster artistic self-expression. 
This year, three of our TAS students displayed such artistic talent, the Colburn School has offered them a full scholarship to hone their talents. 
TAS strongly believes that engagement with the arts is vital to a holistic education. Jocelyn and Diana received scholarships to study guitar, and Sofia received a scholarship to study dance. Way to go!