Year after year, your continued and generous support enables us to serve the community we love, offering a dynamic, hands-on education to the youth of South Los Angeles.
We are a publicly funded school, yet public funds are limited in what they provide to students. Your donations to the TAS Foundation are crucial to the continued success of The Accelerated Schools. We pride ourselves in being able to offer such facets of a well-rounded education like our music department and after-school sports programs.
Any contribution is extremely appreciated.
$10,000 can provide a high school senior with a four-year scholarship to a university.

In 2022, one of our students was able to attend UCLA through this donation program.

$3,000 helps provide professional development for teachers at a museum, music and theatre center, or other off-site location for a day.
$1,000 covers the transportation cost for 40 students to go on three local field trips.
$500 covers the cost of musical instruments for two students.

In 2022, three of our students received scholarships to the prestigious Colburn School of Music. Your donation helps us set our students up to flourish.

$250 covers the cost of art supplies for one high school art class for one full semester.
$100 covers the cost of a student uniform for the year or a Thanksgiving Family Dinner for our families facing temporary loss.
$50 provides three new library books
Checks can be made out to "The Accelerated Schools Foundation"
If you have any questions, please contact Chief Business Officer Stephen Dickinson at sdickinson@accelerated.org.
Your donation helps us ensure students at all levels reach their full potential by providing a quality education where students feel both challenged and supported.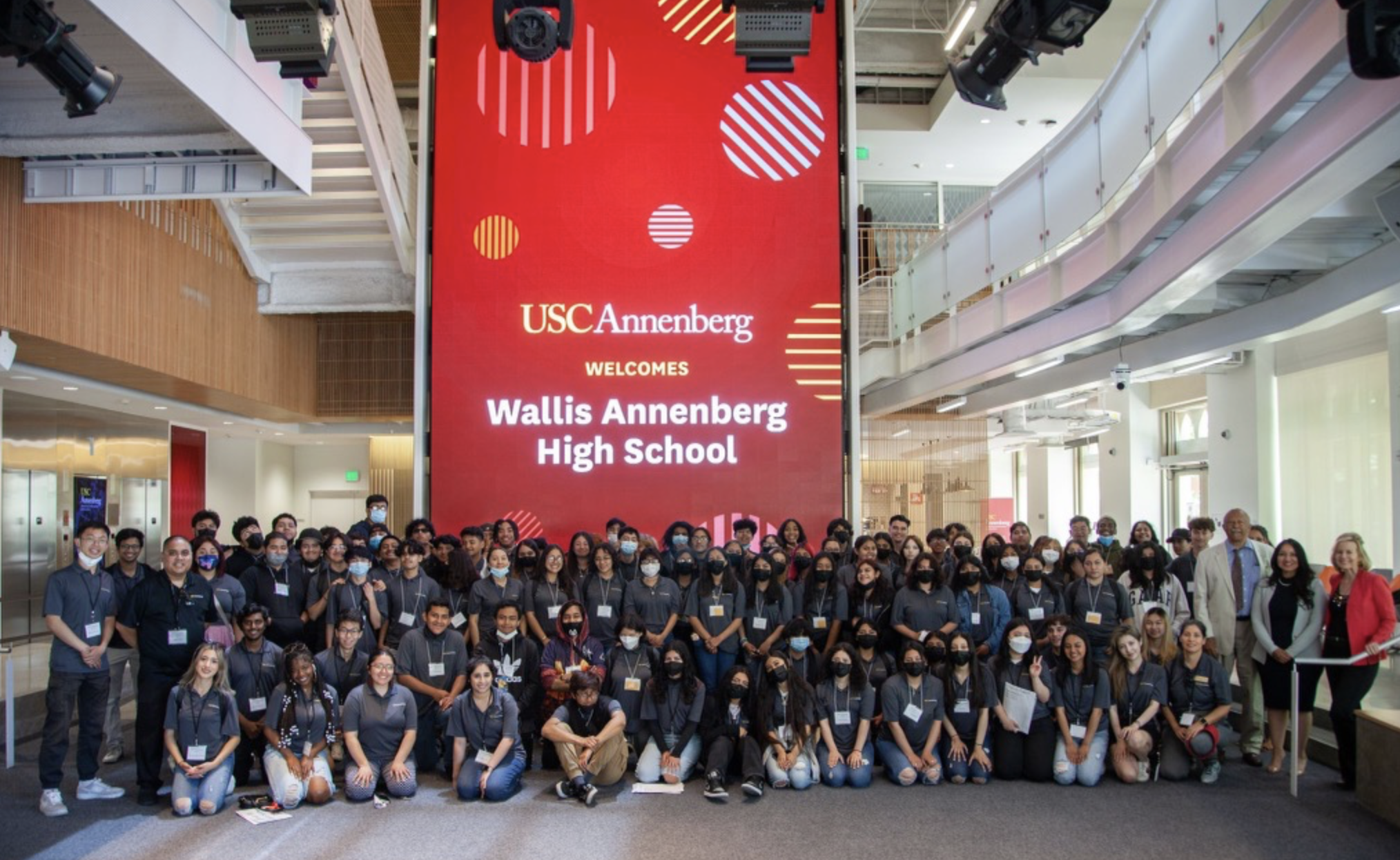 Donations helped us provide transportation for our students to collaborate with top-tier universities, like USC, providing them with crucial 21st century skills.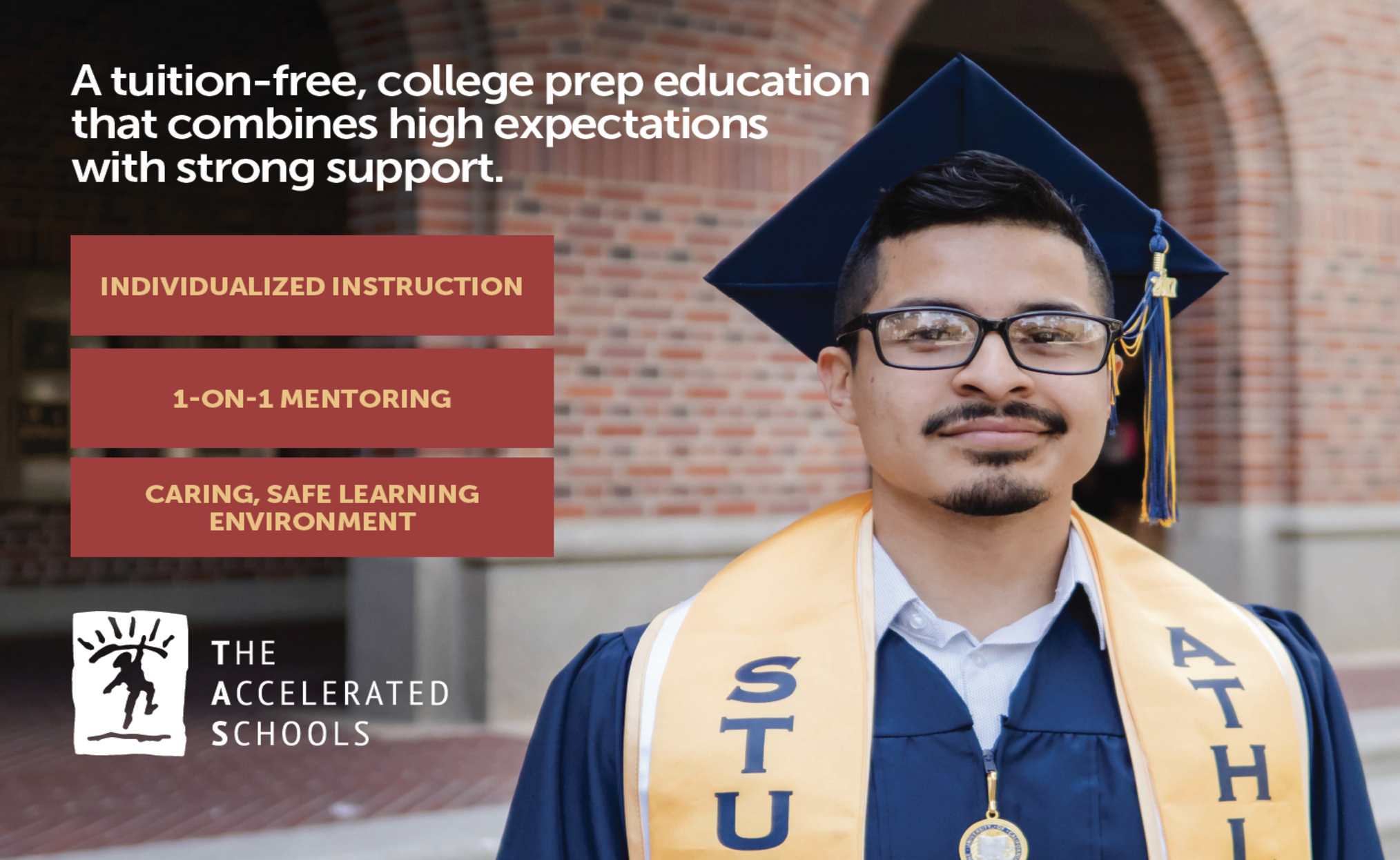 Your donations help ensure The Accelerated Schools remains a thriving, well-rounded place to learn.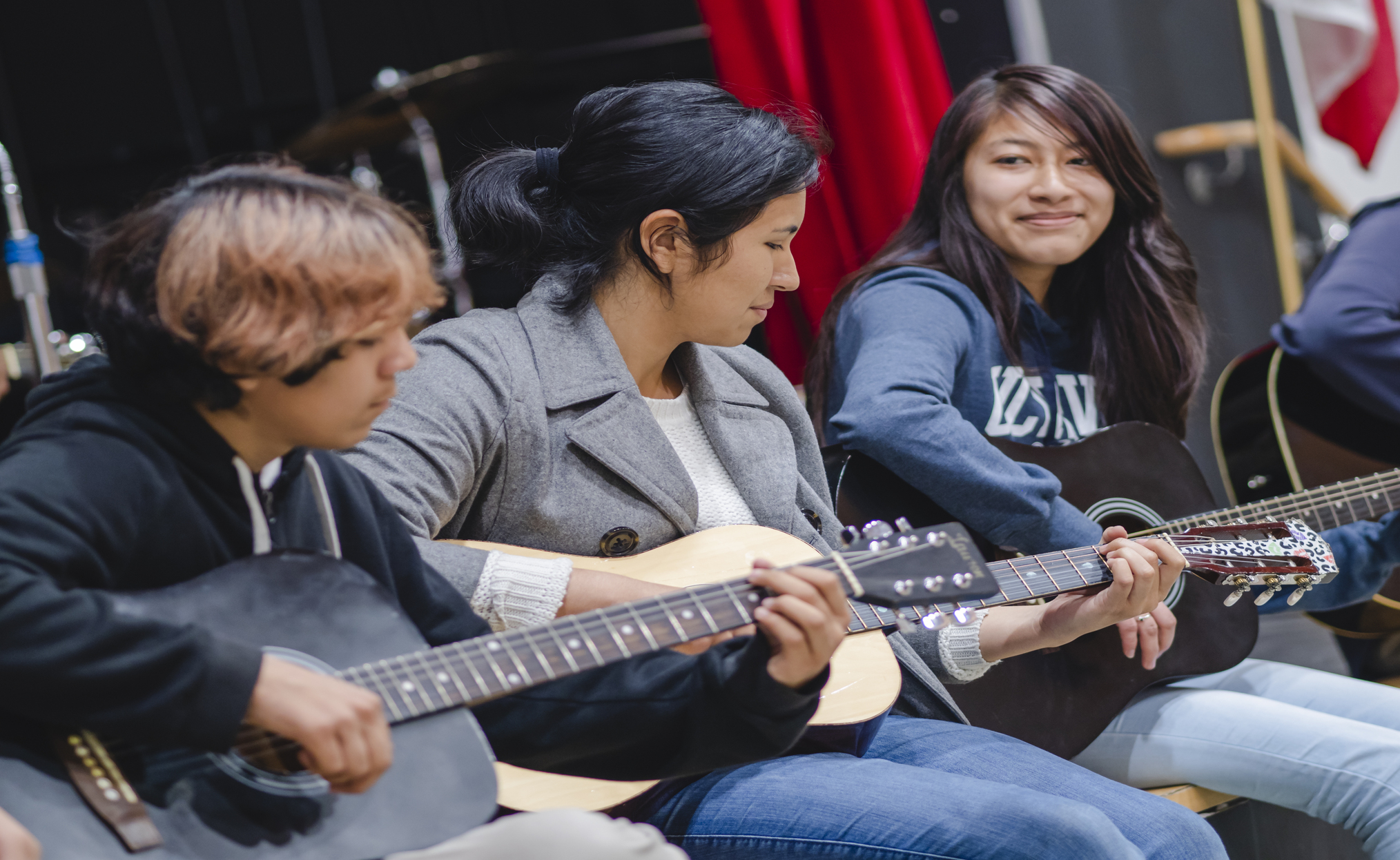 Your donations help us ensure our students have the ability to learn how to play different instruments, both inside and outside of the classroom.