Welcome to Wallis Annenberg High School (WAHS)!
A Message From Our Leadership
Dear WAHS community,
I am thrilled to be joining the WAHS community, a diverse, energetic, and thoughtful group of hard-working administrators, teachers, and students.
Built upon the nationally recognized Accelerated Schools model, WAHS prepares its students for college by equipping them with the skills they need to be adaptive and active learners. Our students are challenged daily to think critically and find solutions to problems both inside and outside of the classroom. The only school in California to be funded by Wallis Annenberg herself, our school is held to the highest of standards.
WAHS also focus on creating a welcoming, hands-on environment because we know that when students feel comfortable and supported, innovation and creativity flourish.
As a first-generation college graduate myself, I can attest to the feeling of achievement that accompanies academic trailblazing, and I'm excited to help all our students at WAHS feel this sense of academic empowerment.
I am honored to be a part of this wonderful community and I look forward to working with you all throughout the school year and beyond.
Warmly,
Sebastian Puccio, Ed.D.
Principal, WAHS (Grades 9-12)
Preparation for the Future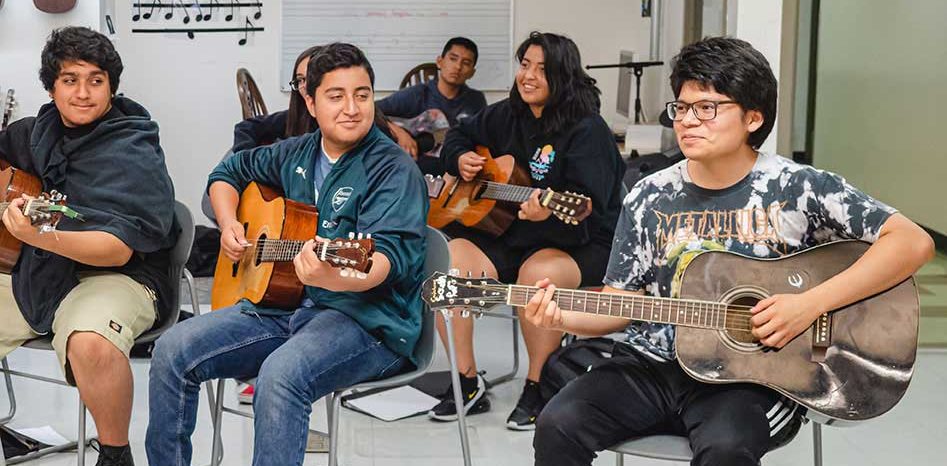 The Wallis Annenberg High School serves students in 9th through 12th grades, and focuses on encouraging students to achieve personal success, a strong sense of self and community, along with a deep appreciation for lifelong learning.
Each student is challenged with a strong focus on become mentally and academically prepared to enter – and succeed – in college and beyond.
Ultimately, we prepare our graduates to become independent critical thinkers and decision-makers and responsible, productive leaders in our community. Many go on to achieve success at top tier schools in California and across the United States. For the 2018 WAHS graduating class, 99% were accepted into a two and/or four year college or university.
Thanks to a generous $10 million donation by Wallis Annenberg and the Annenberg Foundation, WAHS opened its doors to the community in 2003. Over the years, the school as been recognized multiple times by U.S. News and World Report as a top high school.
WAHS After School Program
Serving grades 9-12
WAHS students may participate in a range of extracurricular sports and activities offered in partnership with ARC. These include:
Intramural Sports (softball, soccer, volleyball, basketball)
Applications available in the WAHS main office.
School Operations
LCAP and Finances
Reports and Plans
Charter and Policies
2023 WAHS Career Day Features Over 25 Career Paths!