Welcome to Wallis Annenberg High School (WAHS)!
A Message From Our Leadership
Dear WAHS community,
I am thrilled to be joining the WAHS community, a diverse, energetic and thoughtful group of hard-working administrators, teachers and students. This school is an incredible place to grow and learn for students and staff alike.
While the overarching goals of WAHS is to prepare all students to succeed in college and beyond, we also focus on creating a welcoming, hands-on environment to foster innovation and spark creativity. Our philosophy revolves around the idea of active learning—students are challenged daily to grapple with problems and collaborate to find solutions. This is a powerful guiding principle, and one we believe teaches students the skills necessary to succeed while also giving them the confidence and resilience to take risks.
We are teaching students to become active global citizens, ready to take on a life and a career in the 21st century.
I am honored to be a part of this wonderful community and look forward to working with you all throughout the school year and beyond.
Warmly,
Burgandie Montoya, Ed.D.
Principal, WAHS (Grades 9-12)
Preparation for the Future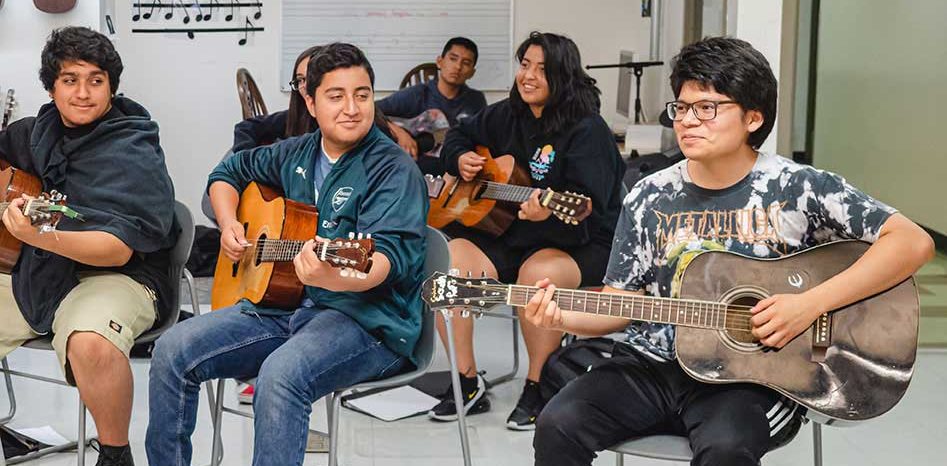 The Wallis Annenberg High School serves students in 9th through 12th grades, and focuses on encouraging students to achieve personal success, a strong sense of self and community, along with a deep appreciation for lifelong learning.
Each student is challenged with a strong focus on become mentally and academically prepared to enter – and succeed – in college and beyond.
Ultimately, we prepare our graduates to become independent critical thinkers and decision-makers and responsible, productive leaders in our community. Many go on to achieve success at top tier schools in California and across the United States. For the 2018 WAHS graduating class, 99% were accepted into a two and/or four year college or university.
Thanks to a generous $10 million donation by Wallis Annenberg and the Annenberg Foundation, WAHS opened its doors to the community in 2003. Over the years, the school as been recognized multiple times by U.S. News and World Report as a top high school.
WAHS After School Program
Serving grades 9-12
WAHS students may participate in a range of extracurricular sports and activities offered in partnership with ARC. These include:
Intramural Sports (softball, soccer, volleyball, basketball)
Applications available in the WAHS main office.
School Operations
LCAP and Finances
Reports and Plans
Charter and Policies
Congratulations Class of 2021!