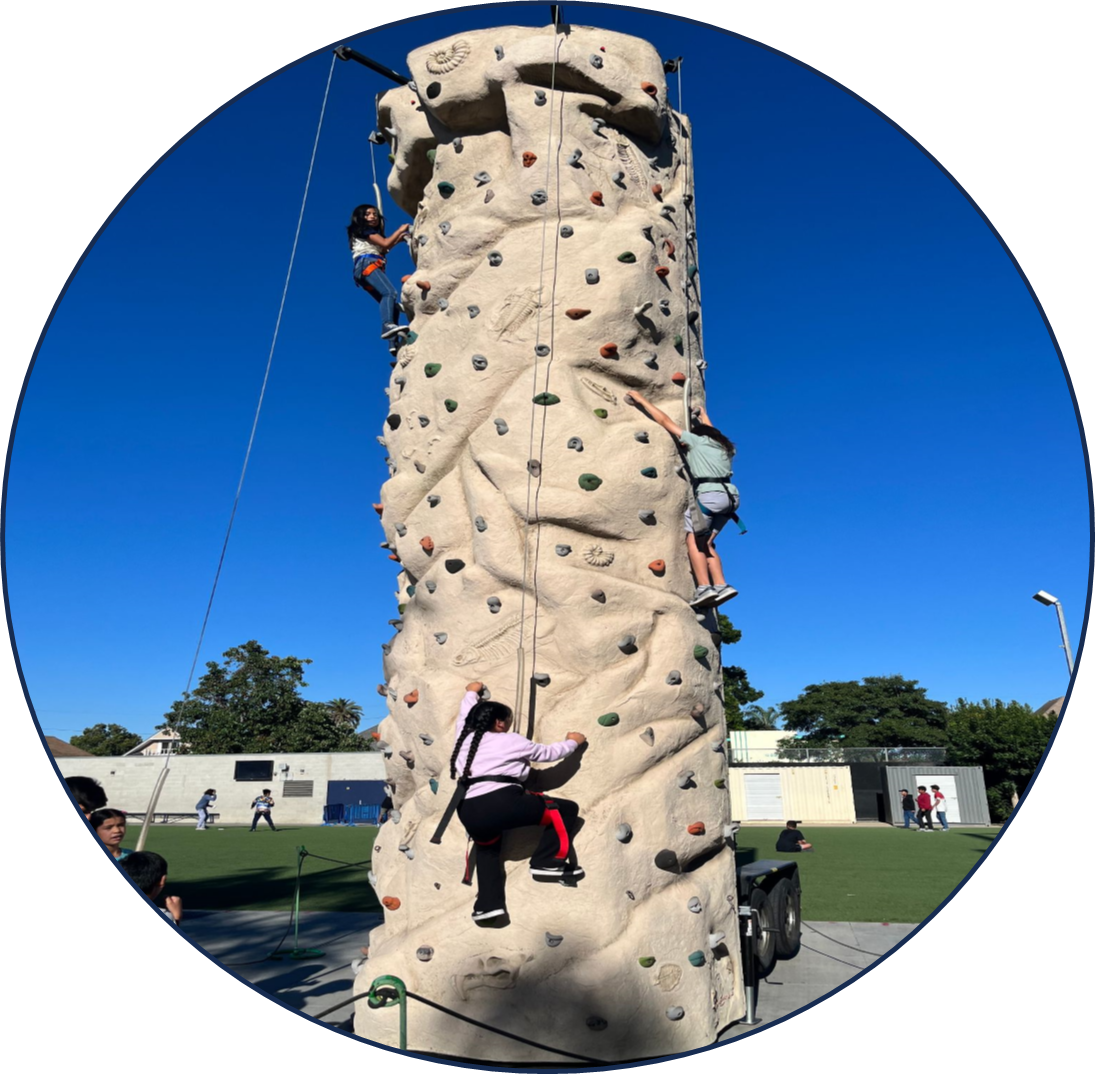 TAS SPOTLIGHT:
After School Learning!
At TAS, we reach for the stars!

Learning here occurs everywhere - including outside our classroom walls through hands-on projects, field trips, arts programs, and various wellness activities.

In collaboration with ARC, TAS's after school program, students are learning to expand their horizons and surmount new and exciting challenges - most recently by conquering a rock climbing wall!