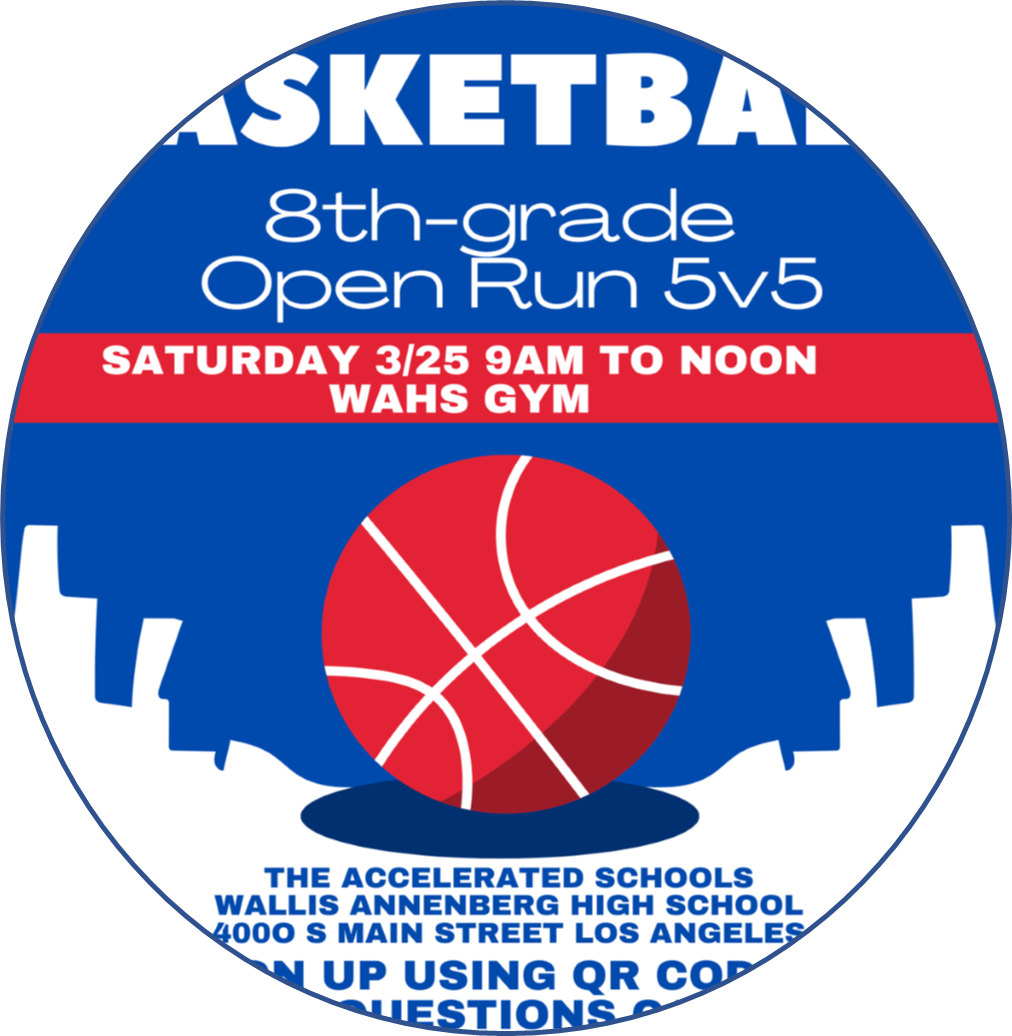 TAS SPOTLIGHT:
📢 8th Grade Open Run Basketball
8th graders can join us on Saturday, March 25, at 9 a.m. for 5v5 basketball games! You can join us at the WAHS gym.

Be sure to sign up for free ahead of time by going to bit.ly/wahsbball! Please feel free to share with other 8th graders! All participants will receive a free T-shirt.