Brian James, Ed.D.
Head of College and Career Readiness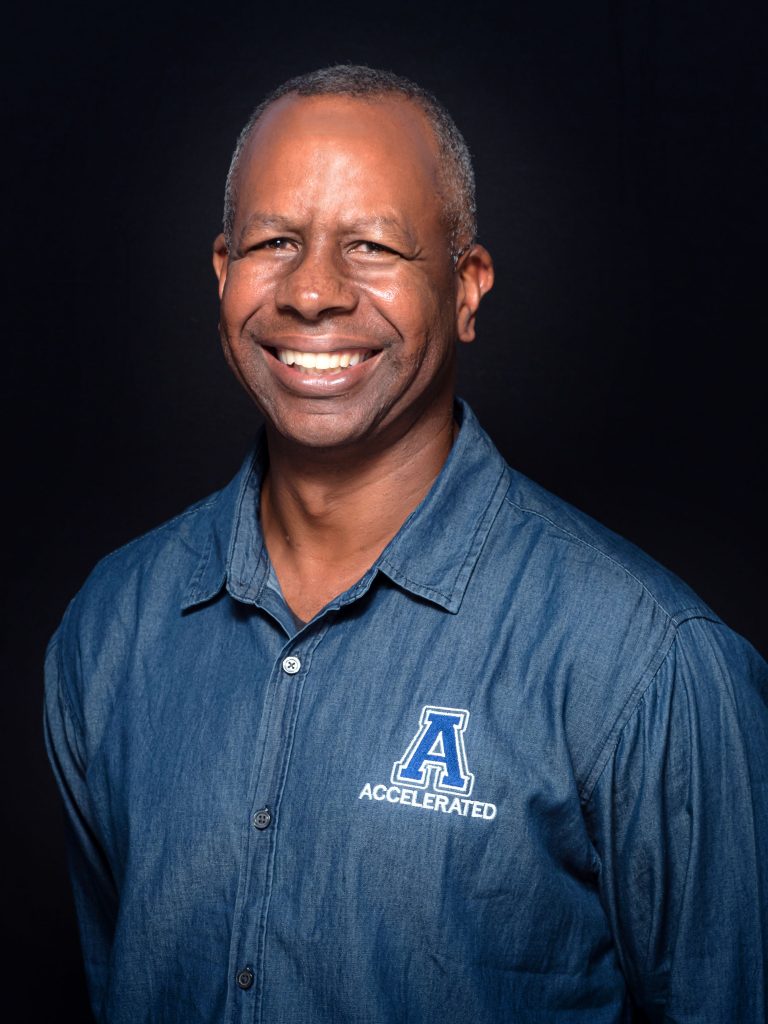 Dr. James brings a remarkable wealth of experience and expertise, deeply rooted in his unwavering commitment to the success and well-being of students throughout his distinguished career.
Dr. James' professional journey has been marked by his dedication to serving students in various teaching assignments, including Physical Education, Adaptive Physical Education, Biology, and Special Education, with a focus on Moderate-Severe students. His unwavering dedication to nurturing the potential of his students has been evident in every role he has undertaken, making a significant impact on the lives of those he has served.
As a site administrator, Dr. James has demonstrated exceptional leadership in cultivating a positive school culture that extends to students, staff, the community, and parents alike. He understands the pivotal role of creating an inclusive and nurturing learning environment where every student feels valued and supported. Dr. James' commitment to inclusivity and equity is further exemplified by his role in expanding the outreach of athletic programs and supporting the implementation of Positive Behavior Intervention Support Programs, fostering a harmonious and respectful atmosphere within the school community.
Dr. James' background equips him with the ability to champion culturally responsive practices within our institution. With this, he ensures that all students at our school are not only academically prepared but also culturally enriched, setting the stage for their success in college and their future careers.
In Dr. Brian James, we have found an administrator whose dedication to the holistic development of students aligns perfectly with our institution's mission and values. His wealth of experience and commitment to fostering an inclusive and supportive educational environment make him an invaluable addition to our team. We are confident that under his leadership, our institution will continue to thrive as a place where students can reach their full potential.