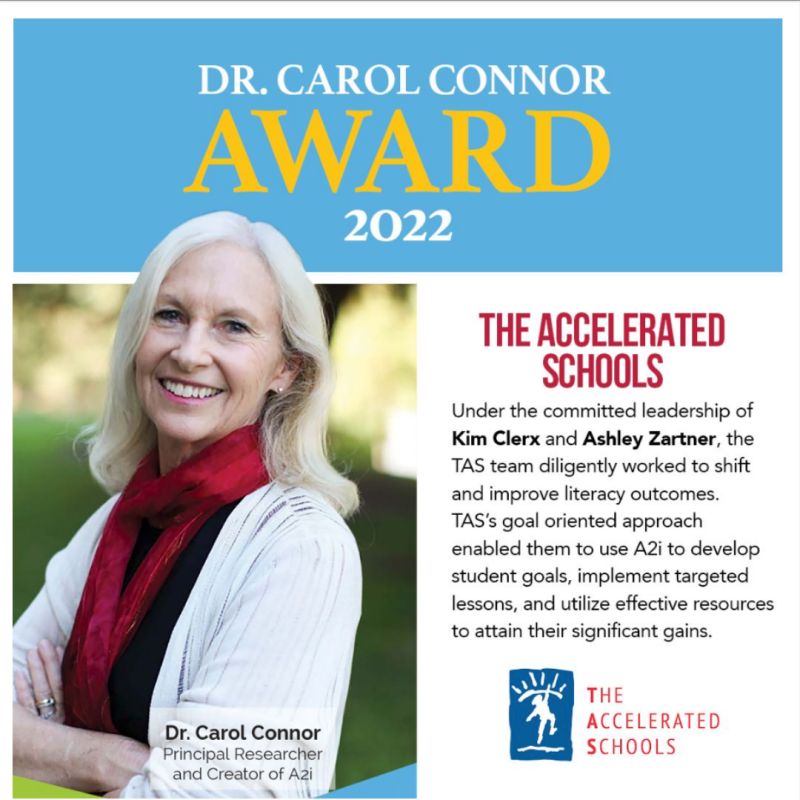 TAS received the 2022 Dr. Carol Connor Award from Learning Ovations as recognition of its success in improving literacy outcomes.
TAS is using A2i, a cutting-edge professional support system to maximize its students' progress in reading proficiency because we know how fundamental reading is to our students' success.
This latest award is the result of our TAS scholars' hard work and our TAS team's constant devotion to ensuring student success.