David Tran
Head of Academics and Faculty Affairs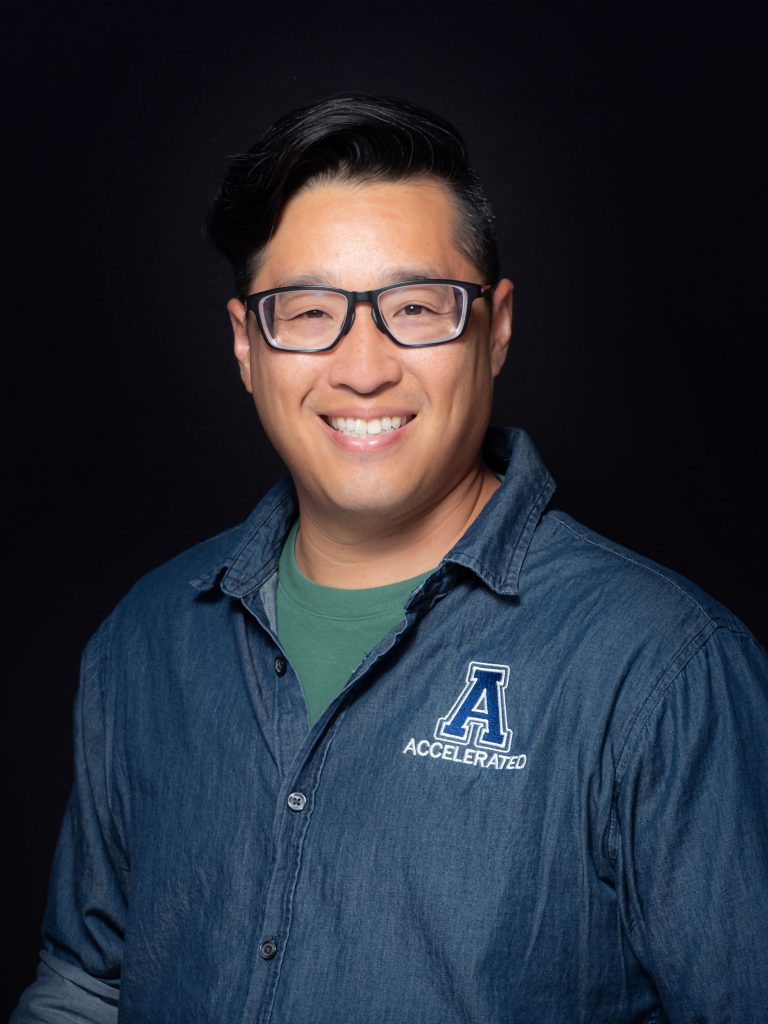 With a career spanning over 15 years in the field of education, Mr. Tran brings a wealth of experience and expertise to our institution. Prior to joining our team, Mr. Tran served as a dedicated site administrator, where he shouldered direct responsibility for the day-to-day operations of a school, gaining invaluable insights into the intricacies of educational administration.
Mr. Tran's professional journey is marked by his multifaceted skills and accomplishments: his areas of expertise encompass faculty and staff development, meticulous budget planning, effective administration, innovative curriculum development and implementation, strategic planning, charter compliance, and adept management of student discipline matters. These proficiencies underscore his ability to navigate the complex landscape of educational institutions successfully.
Furthermore, Mr. Tran's teaching background as a Physical Education and Life Science teacher adds an extra dimension to his leadership capabilities. His time in the classroom has endowed him with a deep understanding of the needs and challenges faced by both students and educators alike. This in-class experience has honed his insights into effective teaching methodologies, which will undoubtedly benefit our institution as we strive for academic excellence and student achievement.
In Mr. Tran, we have found a dedicated and experienced administrator who is well-equipped to lead our institution to new heights. His profound knowledge of curriculum oversight, commitment to professional development, and passion for faculty growth align seamlessly with our institution's mission and vision. We are confident that under his leadership, our students will flourish academically, and our institution will continue to thrive.